How do I change to your agency from my current managing agent?
It's simple! Once a managing agent agreement is signed with our office, we will organise the letter for you to sign and we will send this letter to your current property manager with the appropriate notice period (generally 30 days).
Who will I be dealing with?
At Ray White we work differently compared to other office's in town. Our Property Management department is organised as a team, in a job oriented structure and not portfolio based. Manageing your property you will have a Leasing Manager, Maintenance Manager, Department Supervisor and Administration. All members of our property management team are trained to assist with your property, regardless of their position. We find this works better for our company as we rely on each other and are able to provide a better service to our owners by working to our strengths.
How do you assess the worth of the weekly rental of my property?
Research, research, research!! Rental worth can change frequently, so as a property manager we must be up to date with market changes at all times.
When considering a properties worth we take into account the following factors:
Similar properties on the market rental price
Median Rental price for the area (as per calculated on the RTA website)
Type of tenant
Seasons and time of the year
And finally the owners opinion.
We will keep you up to date and advise you of any feedback received in regards to your property and email you on a regular basis until your property is successfully leased.
It is often said that any property is simply worth what someone is willing to pay for it. The rent you receive will depend on a variety of factors that will receive our closest attention and considerable management expertise. Our entire team co-operates fully with enthusiasm to ensure that every marketing campaign has a successful conclusion.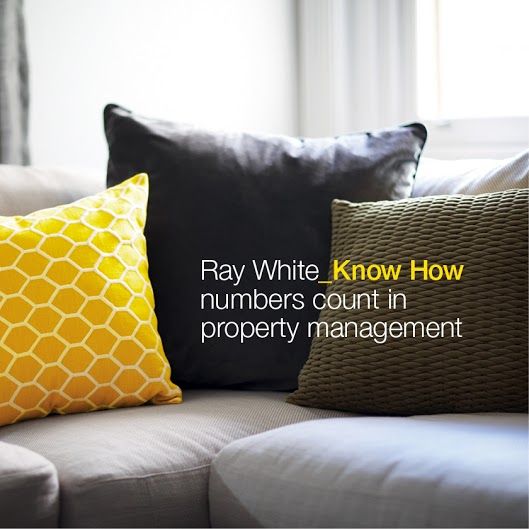 What if something goes wrong with my tenants?
Whether your tenants are behind in rent, have noise a complaint etc, At Ray White Rural Mt Isa we believe the best way to deal with issues is to abide by the laws and guidance of the Residential Tenancies Authority of Queensland. A notice to remedy breach is issued as soon as a complaint is made or non-compliance with lease agreement is found. If the tenants fail to remedy the breach a notice to leave is issued as per the Residential Tenancies Act Queensland. In a situation such as this you are kept up to date every step of the way by email, and while we offer advice and advise you of laws, the ultimate decision will be yours.
Do you collect a Bond?
Always! Whilst it is not a requirement under the Residential Tenancies Act for tenants to pay a bond it is highly recommended and a policy of Ray White Rural Mt Isa for all tenants to pay the equivalent of four weeks rent as the bond.
These bonds are lodged with the RTA within 10 (ten) days of receipt and held in trust by the RTA until both parties agree, usually at the end of the tenancy, to distribution and refund of the bond.
How do you collect the rent?
We require all tenants to pay 2 weeks rent in advance when entering a property and closely monitor their payments from day one. Under the Residential Tenancies Act we cannot request rent to continue to be paid in advance, but always encourage tenants to remain up to date and never in arrears. To assist our tenants with ensuring they pay the rent on time and by the due date we provide on sign up and a schedule of rent due dates and simplified rent payment methods.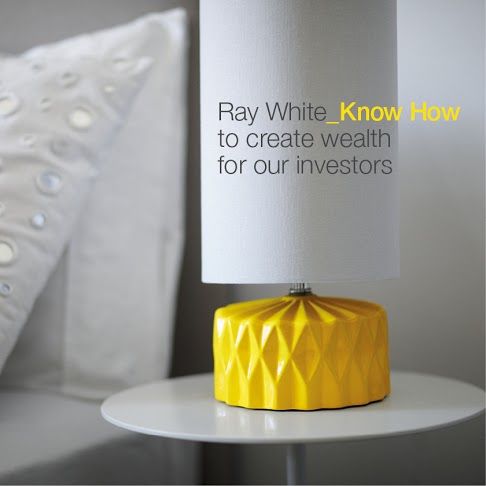 What if the tenant doesn't pay their rent?
All tenants are informed at the commencement of their lease that rental arrears will not be tolerated. Payments are strictly monitored and, should arrears occur at any time, we act quickly to ensure tenant obligations are met. Tenants are reminded by phone or sms of their arrears. Should their rent still be in arrears on the seventh day a 'Notice to Remedy Breach' is issued. Should the tenants fail to remedy the breach by paying the rent a 'Notice to Leave' will be issued. It is vital that these notices are issued at the time in order to protect your interests and Landlord Insurance policy. Non issue of these breaches could result in your insurance being deemed null and void in the event of a claim being necessary.
Why do I need insurance if you are professionally managing my property?
Do you think you are a good driver? Then why would you hold insurance over your car? Even though every measure is taken to ensure a good quality tenant is found for your property peoples circumstances can change and this can affect their tenancy. Car insurance is held for the "just in case"'s in life and this is the same for Landlord insurance.
Landlord insurance policies will provide peace of mind that your rental income and investment property is protected against the
following risks:
Loss of rent
Accidental loss or damage
Malicious loss or damage
Legal liability Tax audit
How often do I receive my rent payments?
We offer our owner's bi-monthly payments on the 14th and 28th of each month (or the closest working day). On these days, we electronically deposit all funds to ensure fast electronic transfer to your nominated account.
All funds paid by the tenant within the period are paid out, so if rent is paid in advance, you receive it that month. Statements are also issued for each property at the same time as owner disbursements and with our new 'state of the art' property management software, statements are automatically emailed to lessors.
At the end of each financial year, we prepare a detailed annual statement of income and expenditure for your property. This service is provided, free of charge, to assist you with record keeping for taxation purposes. Should extra copies of lost or misplaced monthly statements of annual statements be required, we are happy to provide them to you.
Are your Property Management fee's tax deductable?
YES. All fees are tax deductible and are itemized for your convenience in monthly and financial year statements.
How are you going to advertise my property?
Our marketing has proved to be the best in the business. With our extensive advertising coverage we are able to find the most suitable tenants quickly that will pay the highest possible rent. We will effectively advertise and promote your property to the widest audience without any additional costs for you as the advertising is included in our fee's.